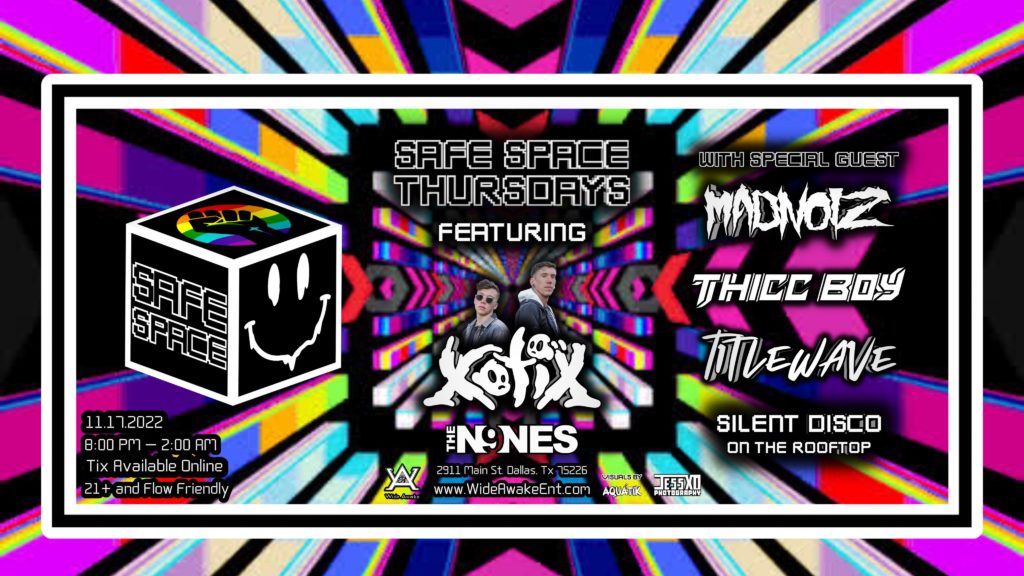 Safe Space takes place on the 1st and 3rd Thursday of every month.
This is a unique and intimate experience for many reasons: one being our rooftop silent disco and open decks.
– Downstairs you can listen to Bass music from some of the regions up and coming local talent & more!
– Upstairs you'll see 3 different DJ's playing and can experience three different types of music with up to 18 different DJ's playing throughout the night via our silent disco!
This is your Safe Space where you can freely express yourself, without prejudice or negative judgement.
If you want to get involved in the Safe Space community please reach out. We're here to support our local scene; so whether you're interested in performing, want to offer resources, or anything mental health and wellness related please get in contact! Everyone deserves a Safe Space