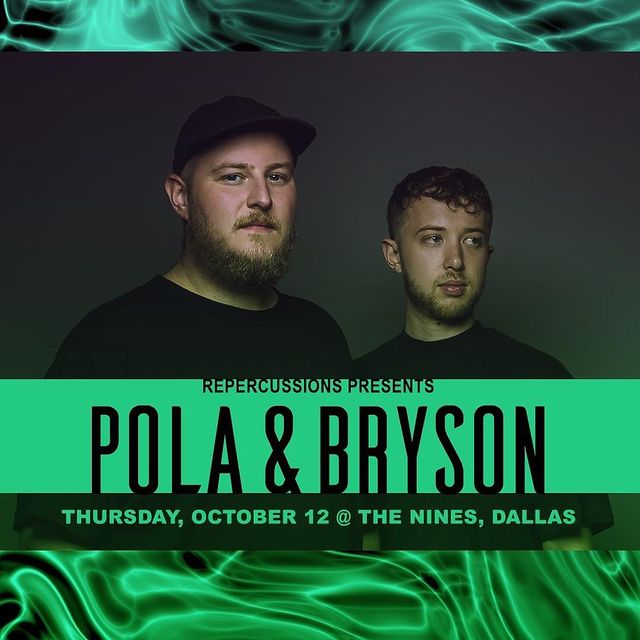 Undoubtedly two of the most exciting next-gen producers making moves in drum and bass of late, Pola & Bryson have shot onto the scene with their own carefully sculpted brand of melodic electronic music that centers around a stripped-back, organic sound palette.
With their debut album This Time Last Year on their Soulvent Records imprint putting the duo firmly on the map, and their sophomore album Lost in Thought on Shogun Audio being nominated for best album in the Drum&BassArena Awards, it comes as no surprise to find the pair in high demand. In a matter of years, Pola & Bryson have already been enlisted to remix the likes of Moby, Wilkinson, and Camo & Krooked as well as collaborating on an EP with the veteran DJ Marky. And do we even need to mention the duo's bootleg of Adam F's "Circles" that has quite literally been played in every rave imaginable.
While most producers take years to write their next album, Pola & Bryson are now fresh off the back of their third studio album 'Beneath the Surface' on Shogun. A conceptual album was written to an imagined landscape, this ambitious body of work has led to D&B legends such as Sub Focus claiming the duo are "leading the new wave of liquid drum and bass".
With sophistication well beyond their young years, Pola & Bryson are showing no signs of slowing down as they continue to take their music and performances to new heights. Trust us when we say there are many more levels to come…
Tickets: https://www.eventbrite.com/e/pola-bryson-tickets-706912122187