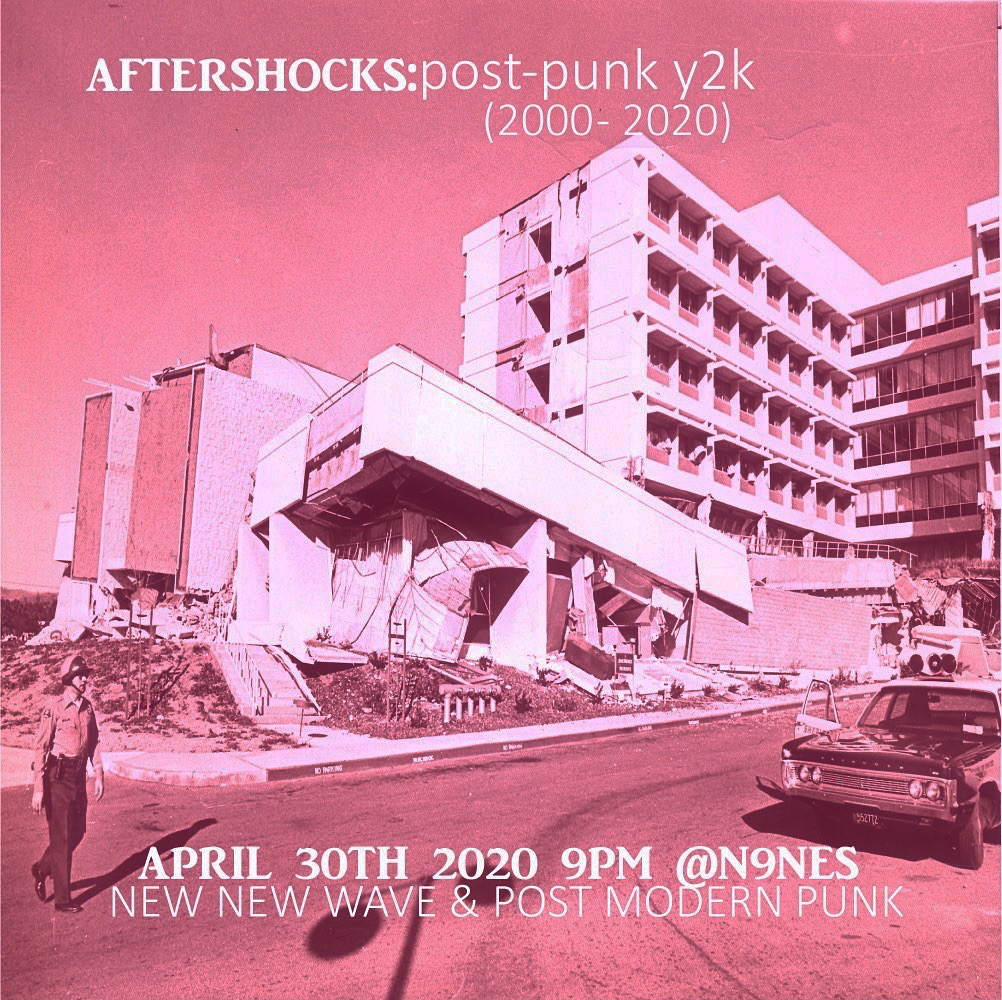 We're still closed due to COVID-19; but that's not slowing us down. Tune in April 30th, for Aftershocks online addition.
Aftershocks:
withDJ CULTJAM (LZRPRK)
(Radioclash_productions)
Modern Post-Punk/New-Wave /2000-2020/
the newest in new wave and modern punk post Y2K. *A-Z.
Ash code
Black Marble
Cabaret Nocturne
Daughters
Exploded View
Fearing
Geometric vision
Human Tetris
Idles
Judy & the Jerks
KVB
Lebanon Hanover
Molchat Doma
Nameless creations
Ovlov
Parquet courts
Qual
Royal headache
Spray paint
Then comes silence
Utro
Vox Low
Woven bones
XX
Youth sector
Zeigeist
*to name a few. No sub-genre unturned.