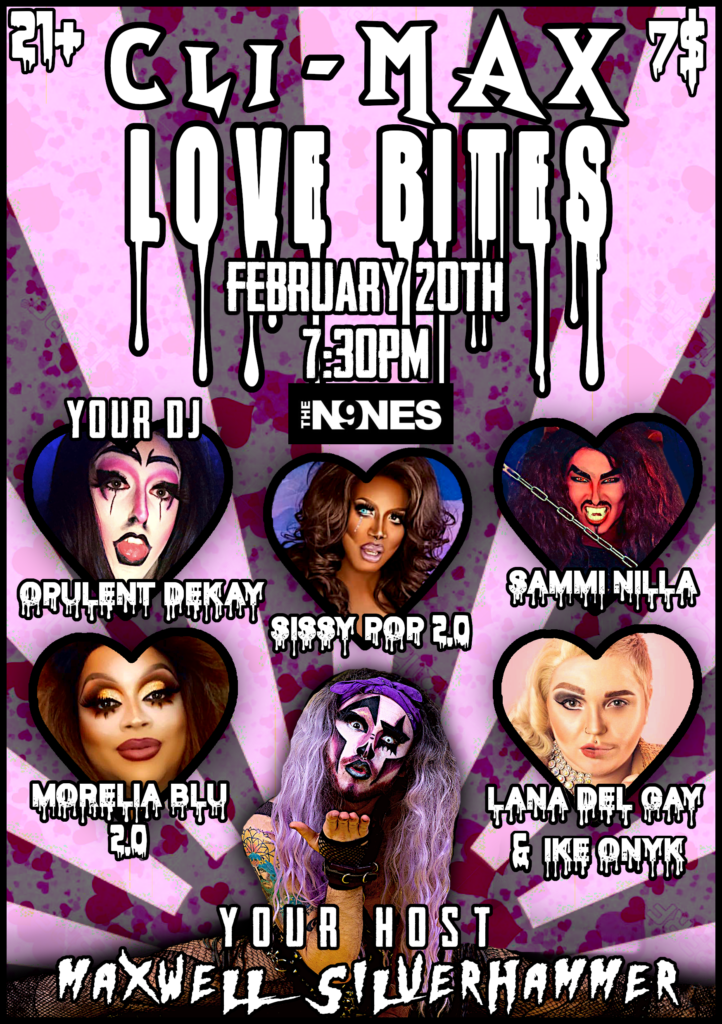 Monthly alternative Drag show featuring everything from humor to the macabre. A platform for unique performers to entertain and showcase alternative styles of art through Drag.
Cover 7$ – Every THIRD THURSDAY of the month! – The Nines, Deep Ellum – doors @ 7pm, show @ 8pm.
DRINK SPECIALS:
7-10PM Enjoy 3$ Wells & Domestics
5$ Frozen Drinks
and 5$ Crown Royal all night long!