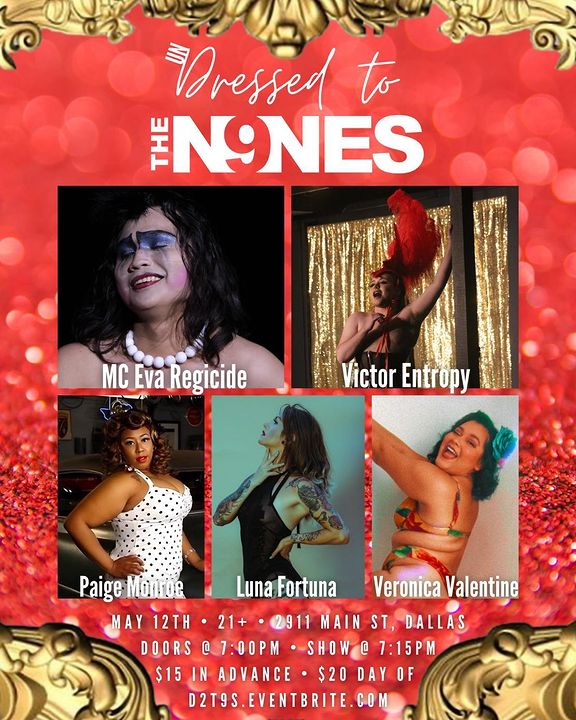 Dressed To the Nines – An intimate burlesque affair
21+
Victor Entropy presents (un)Dressed to the Nines at The Nines the second Friday of every month for delicious cocktails and gorgeous burlesque performances that are sure to leave your jaw on the floor in this cozy and intimate venue.
Our lineup changes from month to month, and includes wonderful trans, BIPOC, & queer entertainers of all sorts! We also will have 2-3 vendors on site with cool wares than change as often as our performers do.
This event is well suited for bachelorette parties, boys night out, birthdays, or any Friday that requires a little spice. We'd love to celebrate with you. Just let us know via DM or when you arrive, and we'll be sure to come say hi!
Be sure to follow us on Facebook at Victor Entropy Presents or Instagram @VictorEntropyPresents for updates, our monthly cast, what vendors to expect, show photos, and contact information!
Tickets: https://www.facebook.com/events/879574093483544/879624653478488/