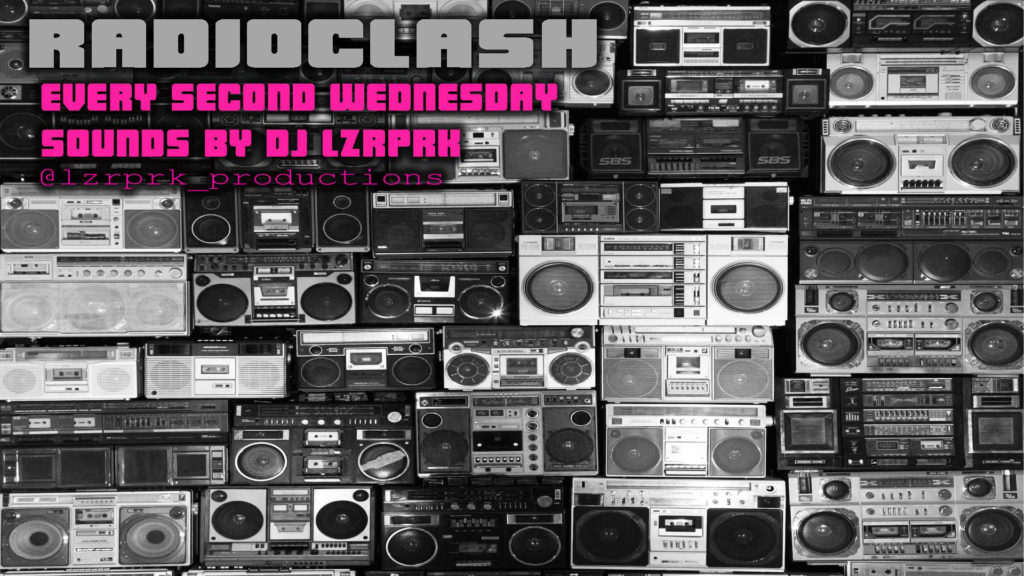 LZRPRK Productions presents,
RADIO-CLASH!
We want the airwaves and your souls.
Songs of booze, brawls, bad luck & bad habits.
LZRPRK brings out the worst with his collection of unrelenting, unexpected and unpolished B-sides, remixes, underground favorites, forgotten and the rarely celebrated gems of 60's Proto-punk, 70's Glam/Punk, Darkwave, Synth, New Wave, Post-punk, 80's alternative club classics as well as Modern Garage, Surf, Indie, Noise and no flinching if you think hear Electro, Breaks, Old School Hip-Hop, Afro-Beat, Italian Disco, Dub, Soul & Trip-hop, It's happening.
This is…RadioClash.
Everything connects every second Wednesday.
No requests. No cover. No Wave.
"This is Radio Clash on pirate satellite"
FREE! *21 & up only.
$3 Wells and Domestics 7pm-10pm
$5 Crown Royal All Night
#DeepEllum #DeepEllumTX #N9NES #NinesBar #lzrprk_productions