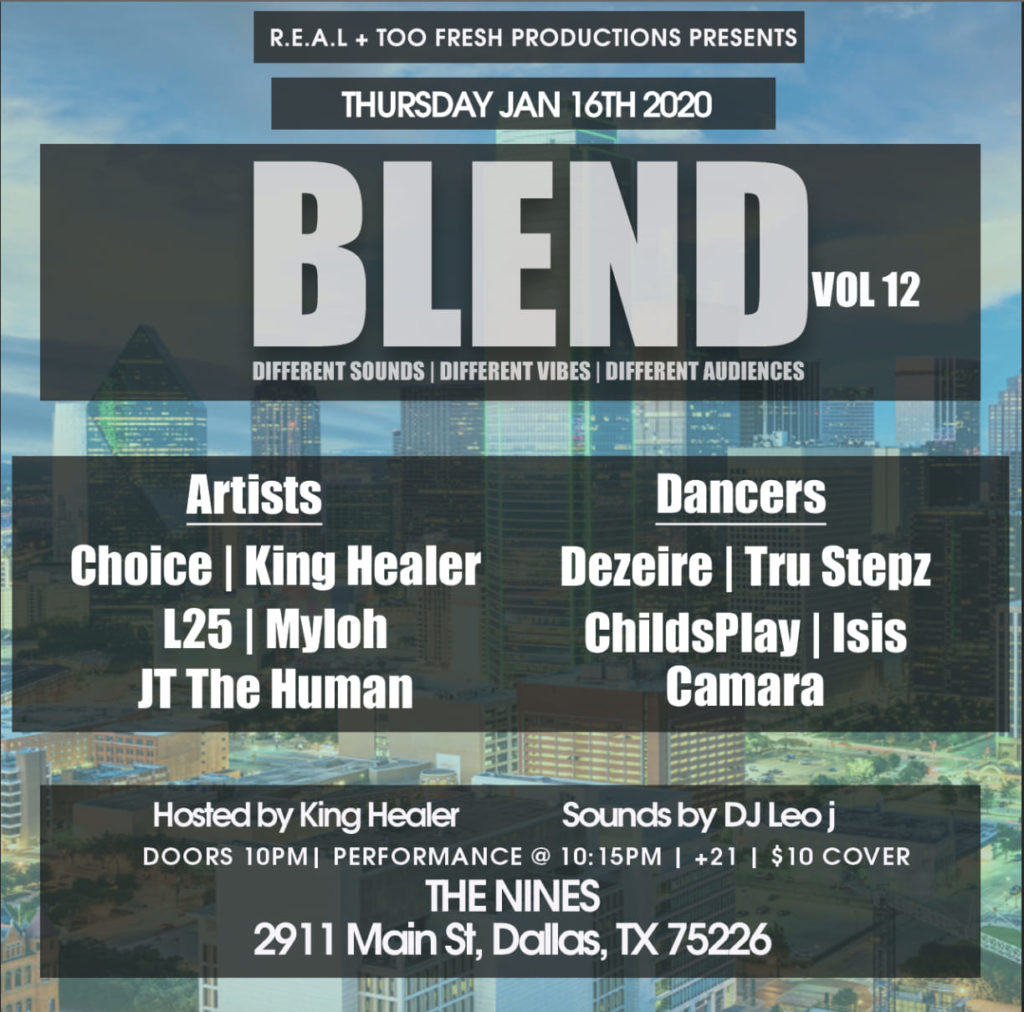 YOOO!! HERE IT IS!!
The official announcement for the next Blend event. This next one is a big deal for us for a few reasons.
1) it's the ONE YEAR ANNIVERSARY for Blend
2) We're taking it to the next level!
3) It's my 27th B'EARTH DAY!!
4) it's the homie Xavier Choice B'earth Day!!!
5) WE'RE CAPRICORNS AND WE DO IT BETTER 😂
But like I said,
Starting in January #Blend will be EXPANDING.
Yeah, you read that right on the flyer.
Both Music AND Dance now! Blend will no longer only be a showcase for live music, we gotta show some love to our dancers as well. The things they do with music is just as incredible and we figured it was time to start showcasing that.
This event will be about bringing the 2 scenes together as a way to start integrating the community. We have a vision of creating some of the most 🔥🔥🔥 collabs between artists and dancers that meet at these events. I have a passion for bringing to areas I love together and watching all the dope individuals make magic with it.
So, y'all already know how we do!! Check the artists and dancers for the next event:
Artists:
L25
Choice
JT The Human
Myloh
King Healer
Dancers:
Isis
ChildsPlay
Camara
Tru Stepz
Dezerie
1's & 2's: DJ Leo J
Host: King Healer
$10 at the door or you can support one of these artists and buy from them. Much love, family 🙏
Love.Inspire.Elevate