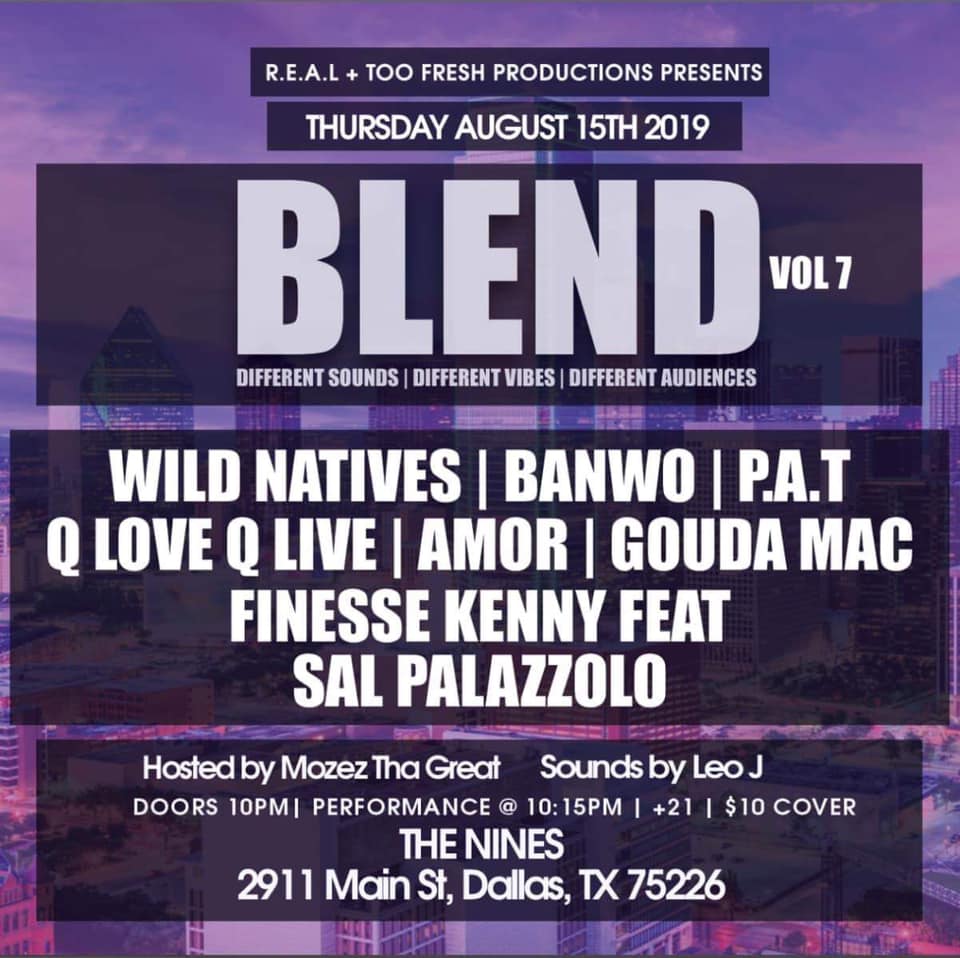 Peace, Family!!! We're feeling blessed to be able to bring ya'll the 7th installment of Blend. DJ Leo J and I (King Healer) started this event last year as an attempt to provide space for all people, from all walks of life, who all enjoy different kinds of music. We wanted to create a space where fans and artists alike could come in and not only represent different genres of music, but to also be introduced to different genres that maybe they didn't know they liked to begin with. After 7 shows, we're blessed to know we've successfully done that. The talent never disappoints, the vibe is always amazing, an no one ever leaves without feeling as if they've experienced something special.
So without further ado, here are the artists that will be blessing us with their talents:
P.A.T. (Patrick S)
Amor (Chyann Midder)
Finesse Kenny featuring Guitarist Salvador Palazzolo
Gouda Mac (Sam Redus)
As always you got the ever talented DJ Leo J on the 1's and 2's, but this time around Mozez Tha Great will be Hosting the event due to me being in Colombia during that time. We're definitely blessed to have such a strong team we work with. Also, shout out to Smith Ann Jess for coming on board as another promoter and really killing it for us, she's been a blessing to have.
Much love, family! We'll see ya'll the 15th!